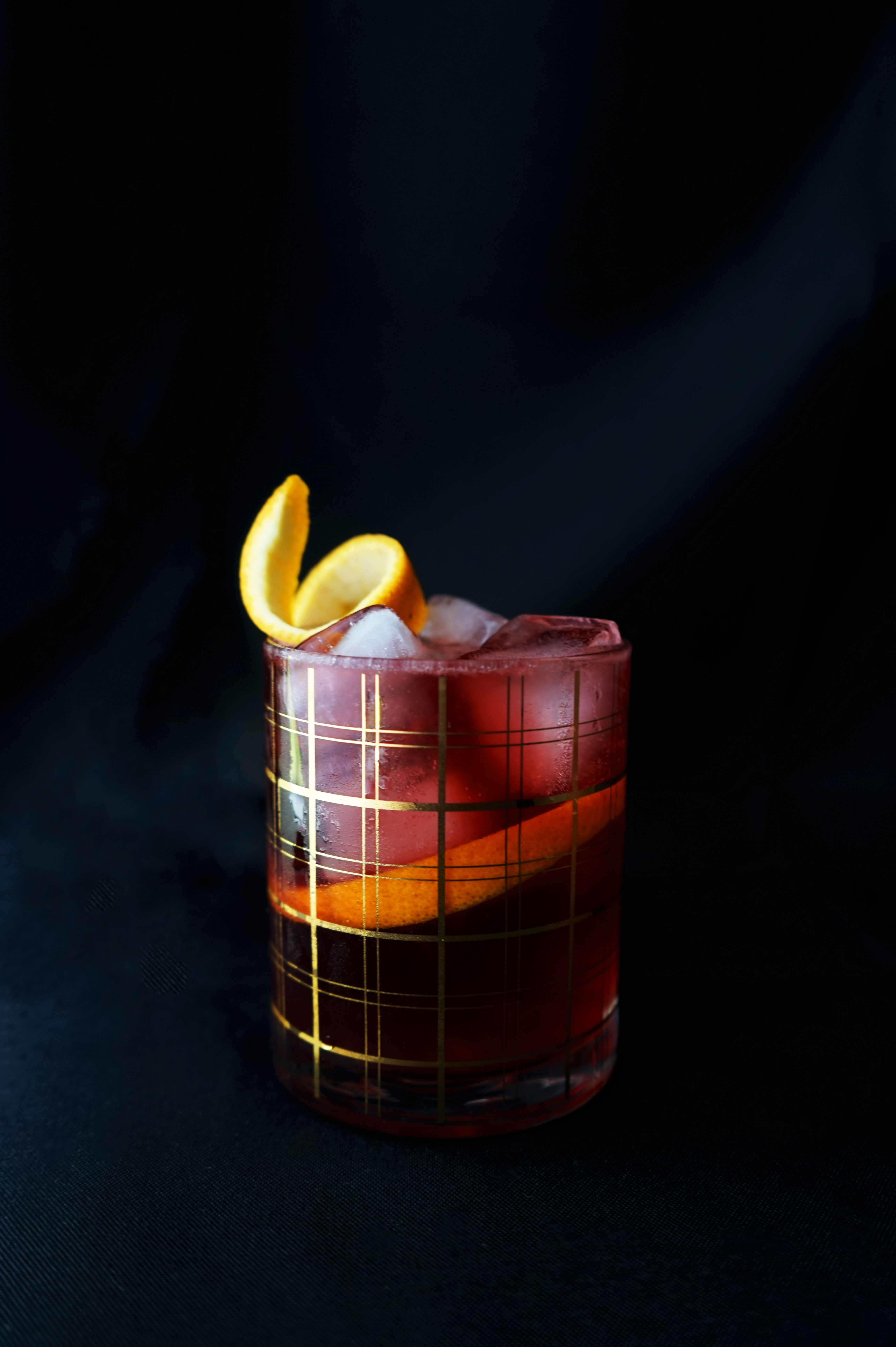 This is your Saturday Evening Summer Cocktail!
Our infused Cherry Vodka was a lot lighter and more refreshing to taste than we originally imagined, which made it the perfect infusion for this cherry & orange cocktail! It also helps that it is such a beautiful color! The Cherry infusion was also one of the easiest, we just pitted 4 cups of cherries (approximately 48) using a straw, and then filled our jar to the top and covered with vodka, sealed it and placed it in a cool dark room for a week. Couldn't be easier!
… However we did learn something, save the infused cherries for garnish but don't try and eat them, the strength alone will mean you no longer want or need a drink!
Cherry Sunburst
2016-07-15 17:15:56
Serves 1
A Refreshing Cherry & Orange Cocktail - perfect for summer evenings.
Ingredients
1 Orange Slice
1 demerara sugar cube
3 dashes orange bitters
soda water
2 oz. cherry infused vodka
For Garnish
1 orange twist
1 vodka infused cherry
Instructions
Muddle the orange slice, sugar cube and bitters with a splash of soda in the bottom of the rocks glass
Put 2 oz. cherry vodka into your shaker with ice and shake until chilled
Fill your rocks glass with ice and pour the vodka over, give it a stir to mix the orange, sugar and bitters into the vodka
Top your glass with Soda and stir again
Garnish with your orange peel twist and a vodka soaked cherry and voila!
IVGreenhouse - Exploring Food http://www.ivgreenhouse.com/
CHEERS!