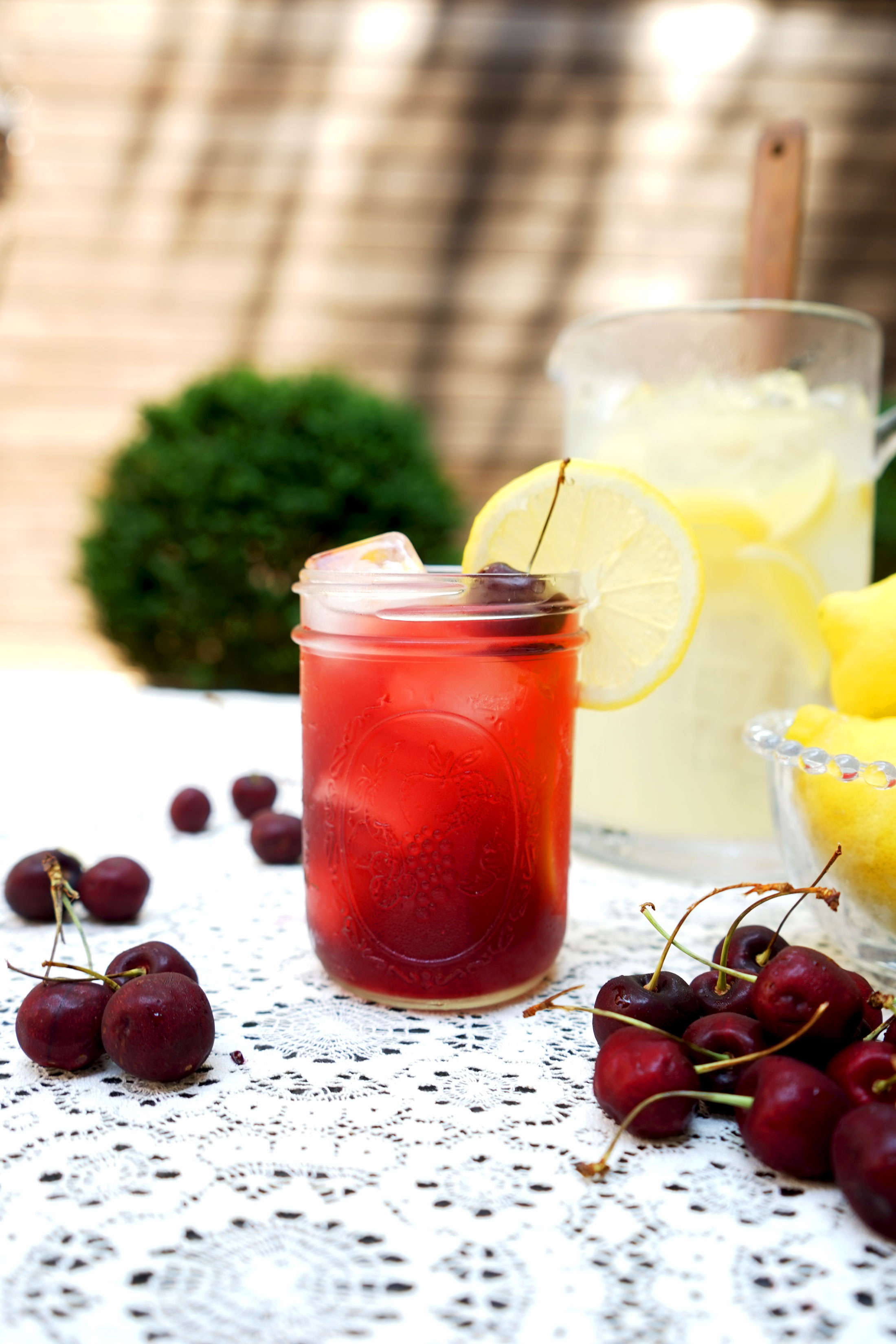 One of my absolute favorite infusions so far has to be the Cherry Bourbon and this past weekend we experimented with it to create a delicious cocktail to share with you – I know, I know, such a tough life!
We couldn't think of a better mixer than home made lemonade for this cherry bourbon – the drink itself is delicious, but also it seems to transport you to sipping it on a southern porch, reminding us of people we know & love who always seem to know everyone in the neighborhood.
We urge you to try this one asap! It is especially good on these sweltering hot days!
Cherry Bourbon Lemonade
2016-07-19 08:30:58
Homemade Lemonade
1 cup lemon juice plus 1 lemon cut into wedges
3 oz. sour mix
Water
Ice
For the Cocktail
2.5 oz. cherry infused bourbon
Garnish - lemon wheel & cherry
Instructions
Make your homemade lemonade by mixing all lemonade ingredients together in a pitcher. (If just making one beverage reduce it to 3 wedges of lemon squeezed, 0.5 oz. sour mix & top with water & ice)
Fill a ball glass with ice and fill it 3/4 with lemonade
Pour over your 2.5 oz. infused bourbon
Stir to combine and garnish with a lemon wheel & a fresh cherry!
IVGreenhouse - Exploring Food http://www.ivgreenhouse.com/