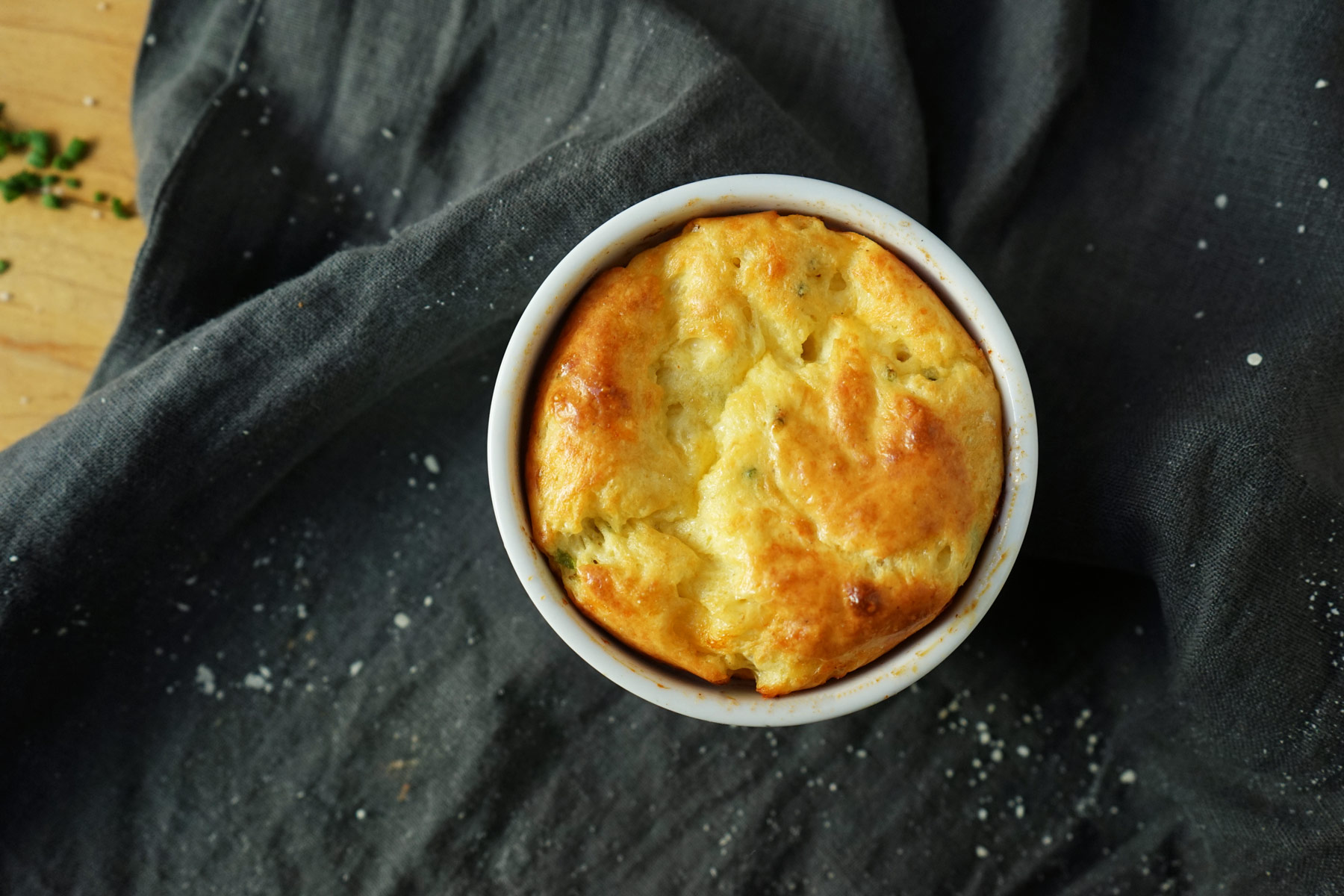 So, this past weekend we got the Sunday paper – as always, but this time the New York Times had an awesome insert by Melissa Clark about the "New Essentials of French Cooking – Ten classic dishes for the modern cook to master." This article really inspired me to jump into some dishes that I haven't mastered and I really had fun experimenting with them.
One of these dishes was a Cheese & Chive Soufflé. I have always wanted to master the soufflé but I feel it is a dish that intimidates people (including me!). It is completely reliant on perfect timing & temperature, as well as a solid base to work with. However, other than a little arm ache, this recipe is not anywhere close to as tricky as I originally thought! A savory soufflé is such a wonderful addition to any meal, this one goes amazingly well with our Ratatouille! Another great thing about soufflés is how versatile they are. They can be adapted to accompany main meals or as a stand alone desert with a delicious sauce!
Another reason soufflé's have been on my mind is that Minetta Tavern (where we went for our Anniversary Dinner this past weekend), has the BEST soufflés. I am not exaggerating. Their Grand Marnier Soufflé is so so so good. We have been dreaming of it since our last visit to Minetta and is among the many reasons why we will always return! FYI, it didn't disappoint and neither did their unreal bone marrow appetizer 👌!
This recipe makes 4 small soufflé's or one large soufflé. They are full of fluffy, pillowy, creamy goodness that you won't be able to resist! Play around with your ingredients and let us know your favorite flavor combination for your family! 💚
[amd-zlrecipe-recipe:4]