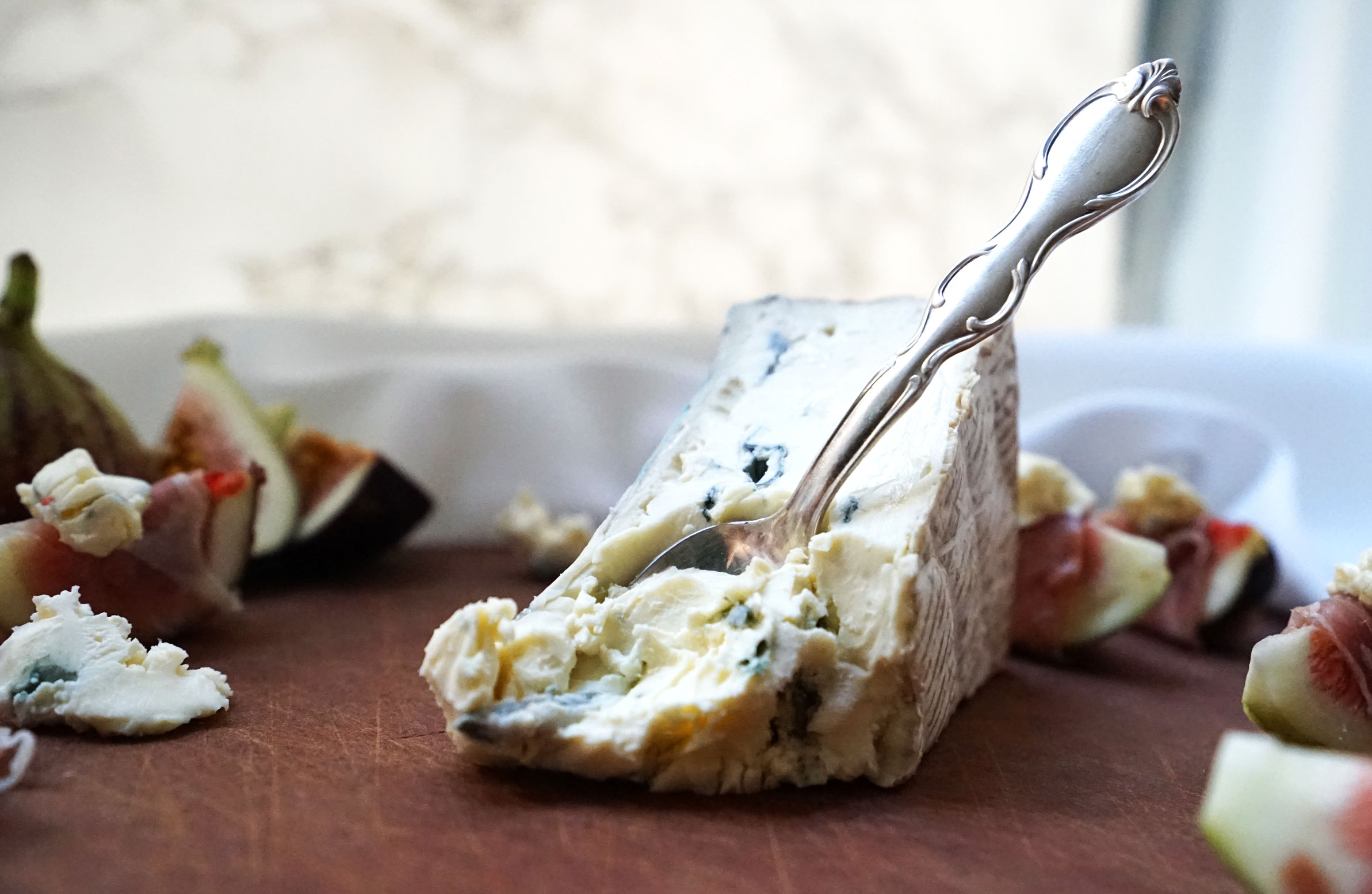 Figs are amazing this time of year – the NYC Fruit carts are FULL, so full, of Black Mission Figs especially, in cute little green crates! One of our favorite ways to eat figs is wrapped in prosciutto and topped with the squishiest, softest blue cheese we can find!! We cannot take full credit for this though, as it was a canapé that was brought into our lives just over a year ago by our wonderful friend (who also happens to be an amazing private chef!) We love the simplicity of making them, the complexity of the flavors and the fact they provide such a beautiful canapé when finished, which can be enjoyed by many.
Figs wrapped with Prosciutto & topped with Cambozola
2016-09-21 11:20:44
Serves 24
Ingredients
8 Black Mission Figs
8 slices of prosciutto
0.25 lb cambozola (or other creamy blue cheese)
Instructions
Quarter your Figs
Slice your Prosciutto - I usually trim any harder edges and fat from the sides and then slice into 3 to 4 thin strips ready to wrap around your fig - make sure to use one as a template length!)
wrap each quarter fig in a strip of prosciutto
Once all figs are wrapped, with a Demi-spoon or tea spoon - crumble off a little blue cheese and top the prosciutto wrapped figs each with a blob of sorts!
Serve & Enjoy!
Adapted from Chef Eliza!
Adapted from Chef Eliza!
IVGreenhouse - Exploring Food http://www.ivgreenhouse.com/