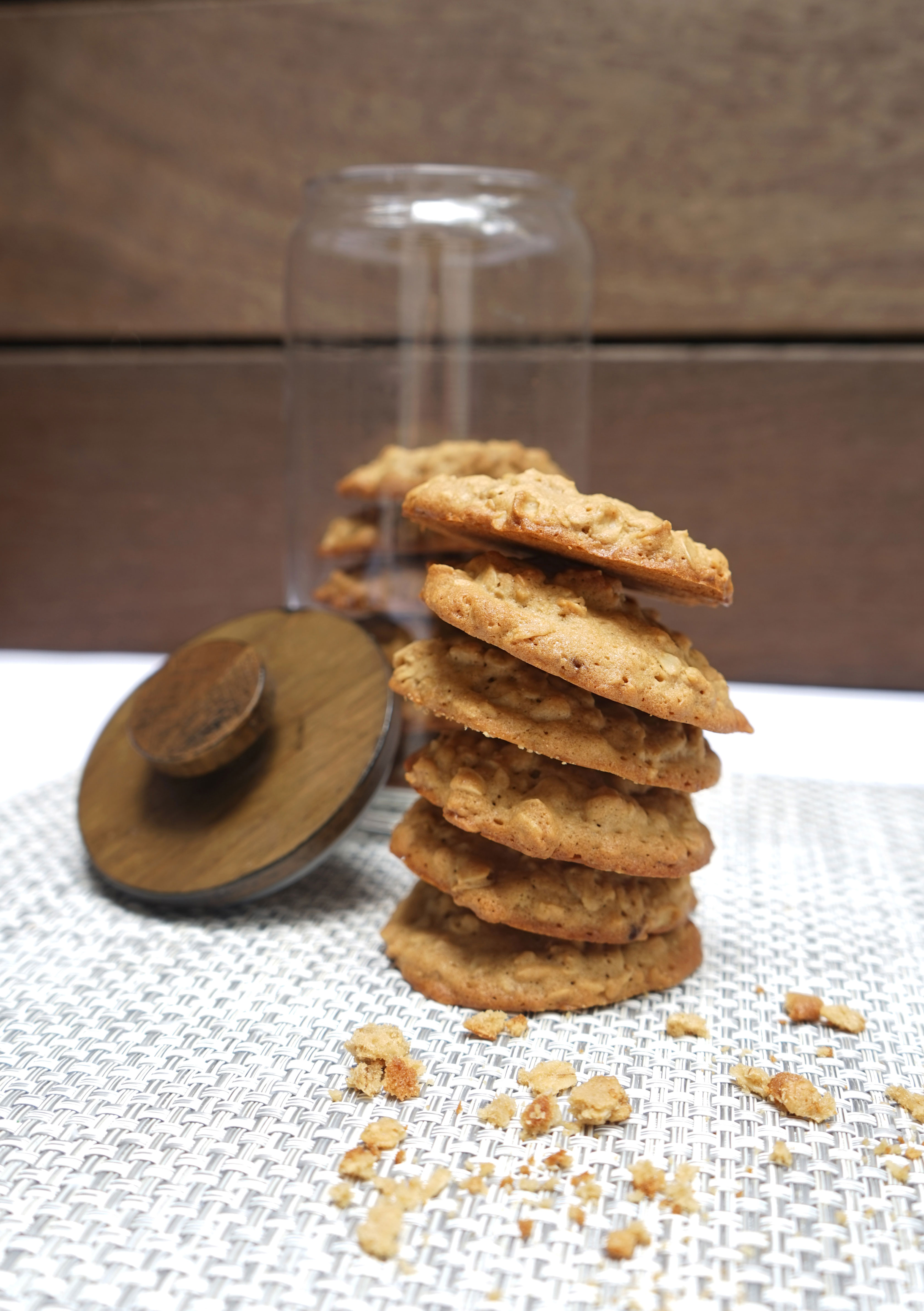 Milk & Cookies! I mean when you were a kid, Milk & Cookies were your Saturday night plans…right?
This cookie recipe will definitely transport you back to childhood, they are delicious and the perfect size & texture for dunking into your ice cold milk or hot hot chocolate (depending on where you are in the world!) I have always found cookie baking difficult and I realize it is all down to the temperature of your butter. Allen's Momma helped me out with that knowledge! These are fool proof though, promise!
Enjoy your Saturday night, whatever your plans!
Brown Sugar Oatmeal Cookies
2016-07-15 15:42:34
Ingredients
1 cup butter (straight from the fridge is best! - cut into chunks)
2 cups packed brown sugar
2 eggs
2 tsp. vanilla extract
1.5 cups flour
1 tsp. salt
0.4 tsp. baking powder
3 cups quaker oats (old fashioned)
Instructions
Preheat the Oven to 350 F
Put the chunks of butter and sugar into your kitchenmaid or blender and beat together until fluffy
Add the vanilla extract and mix again - scrape the sides now to make sure all is incorporated
Add in the eggs one at a time and then scrape the sides again to fully mix.
In another bowl combine the flour, salt & baking powder and sieve into the cookie mixture and fold in with a spatula (you can do it in half portions to make it easier on your arm!)
Add in your oats and stir until everything is combined well
Spoon your cookie mixture into 24 similar sized balls (ish) onto a baking sheet lined with parchment paper
Place in the oven for 13 minutes (don't worry if they look a bit undercooked because when they cool they harden and if you cook them for longer they will be dry!)
Remove and cool on a cooling rack for 10 minutes before serving!
IVGreenhouse - Exploring Food http://www.ivgreenhouse.com/