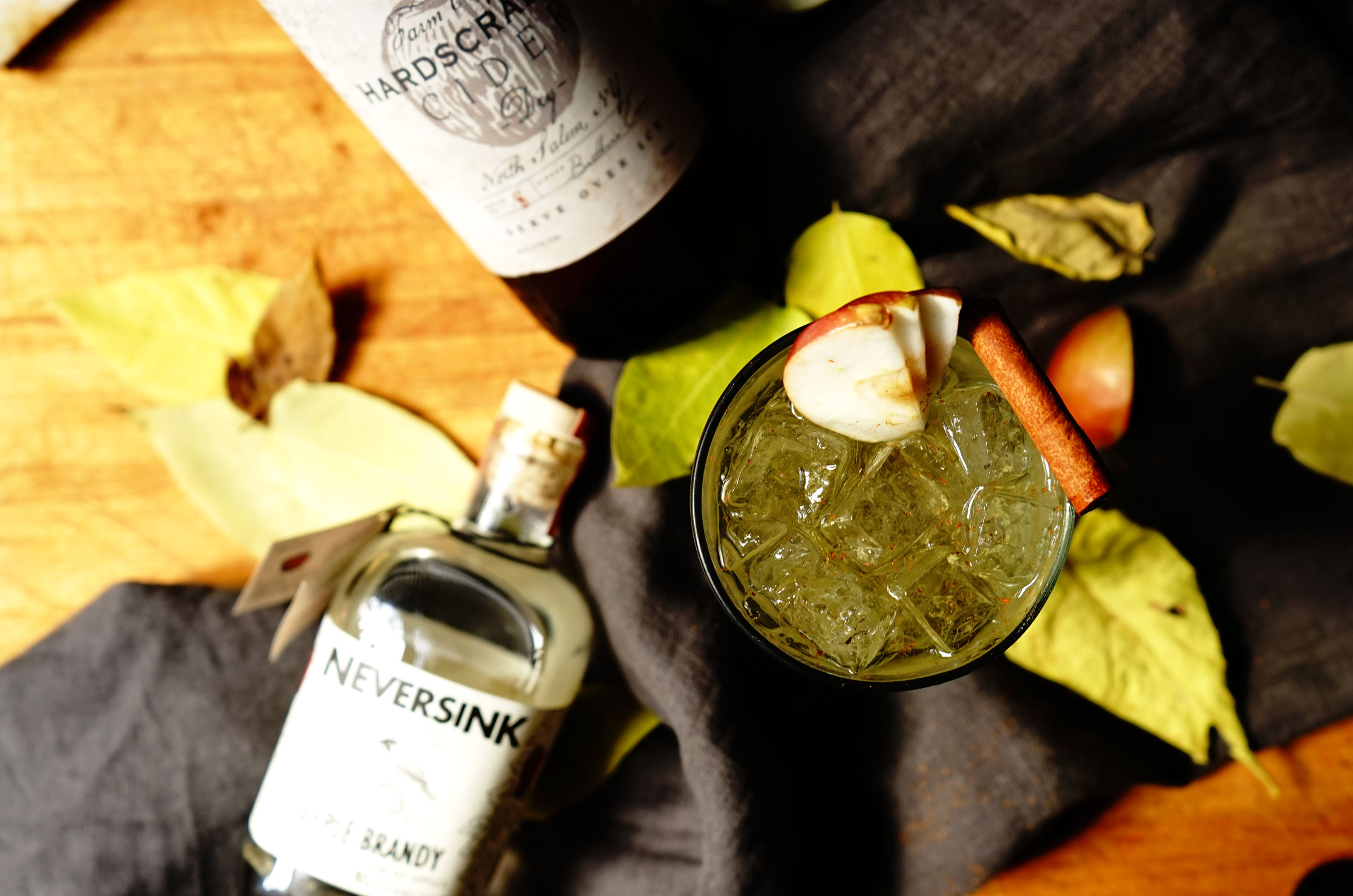 On our orchard trip, we couldn't resist buying a few local spirits & ciders! Among them this year was a new local apple brandy (Neversink) that we hadn't had before. We are so glad we walked into the farm shop that day and they were doing some great tastings! Head over to Neversink Spirits to check out the other great stuff they do (which we will feature later on!). We found Hardscrabble Cider last year at Harvest Moon orchard and we LOVE it, this year we treated ourselves to three varieties, in this recipe we use the dry traditional cider as this beverage has a wonderful earthy feel to it which is perfect for fall. Both the apple brandy & the Cider are amazing on their own, but together, they are a perfect combination for cider drinkers who like a little kick in their pint … I mean who doesn't!
Brandy Apple Cider
2016-10-17 15:45:54
Serves 1
Ingredients
2 oz. apple brandy (We love local so we use neversink)
Ice
Hard Apple Cider (As above - we use Hardscrabble!)
Cinnamon stick
Apple slices (for garnish)
Instructions
Fill your pint glass with ice
pour in 2 oz. apple brandy
Fill your glass to the top with Hardscrabble cider
Use a microplane and grate your cinnamon stick to cover the top of your glass.
Garnish with the remainder of your cinnamon stick and a few slices of apple!
Enjoy your hard cider with a kick!
IVGreenhouse - Exploring Food http://www.ivgreenhouse.com/