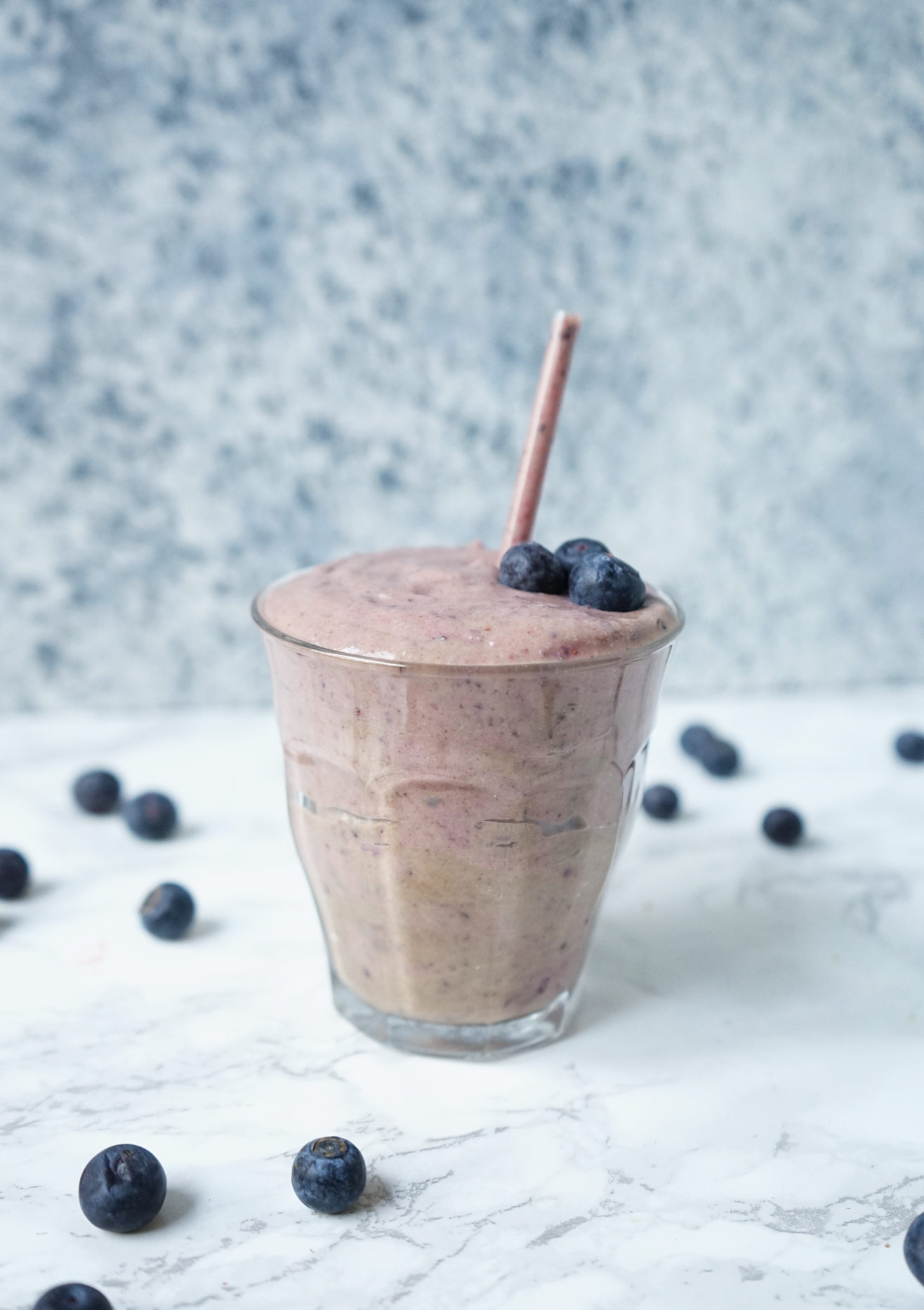 Happy Friday Everyone!! 🎉 Try this Blueberry Avocado smoothie to power you through your Day!
Smoothie Week – Day 5 💜🥑
What a week so far! For us, and I am sure some of you…it's not quite over yet! This week is a 6 day work week for us, good job we love what we do! All the more reason to pack as much good stuff into our bodies in the daytime so that we have enough energy to carry out our evenings tasks. So Day 5 is here! Some of you may think that this must be the final smoothie of Smoothie week – however we have a bonus 6th day smoothie coming tomorrow too. This means you can all join us in our working week smoothie addiction!
This one is avocado based which makes for a delicious and super creamy smoothie. It is also packed with antioxidant rich blueberries which are considered one of the most nutrient dense fruits – this is why they are often referred to as a superfood. Mix these two wonderful ingredients with another one of mine – coconut! This time in the form of yogurt & milk 🥛and you have such a delicious, thick & creamy smoothie.
This smoothie is another one that is great as a post-workout smoothie. Both Blueberries & avocados are said to accelerate muscle recovery. So before your next work out, make up one of these smoothies and have it waiting for you in the fridge when you return!
Let us know your thoughts & how your Friday is going so far! 💚
[amd-zlrecipe-recipe:12]