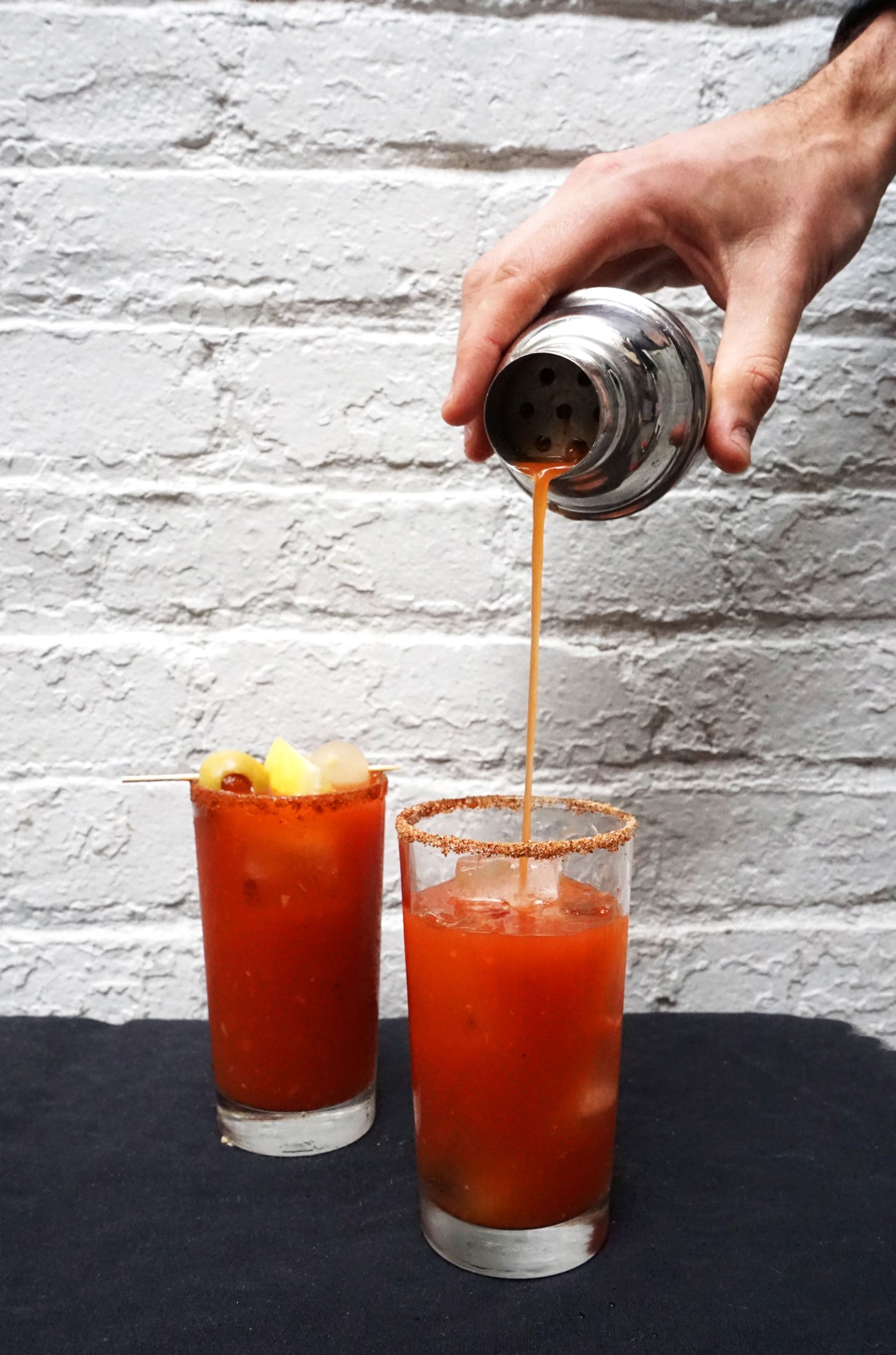 Sunday's are for…Bloody Remixes! Allen & I had crazy days yesterday, starting with him completing the Brooklyn half Marathon in amazing time & ended with me catering a super fun event a few blocks away. So we were in need of a fun brunch beverage this morning! Say hello to our favorite… the new… remixed bloody mary. You'll see why it's remixed in just a moment…
Serves: 4 x 12 oz. Bloody Remixes
Ingredients:
5.5 oz. can sacramento tomato juice
5.5 oz. can Clamato juice
5.5 oz. can V8 juice
0.25 tsp. celery salt
0.25 tsp. pepper
0.25 tsp. salt
5 dashes tobacco
3 dashes Worcestershire sauce
0.25 tsp grated fresh horseradish (to taste)
1.5 oz. vodka
1.5 oz. jalapeno tequila
Garnish: Olive, lemon wedge & pickled onion
Method:
Rim 4 glasses with a mixture of celery salt, salt & paprika.
Fill your glasses with ice to the top.
Put all ingredients except liquor & garnish into a shaker and shake vigorously with ice.
Add liquor to shaker and continue to shake for a further 30 seconds
Strain over a 12 oz. glass filled with Ice & garnish with an olive, lemon & onion skewer plus a little extra grated horseradish if desired!