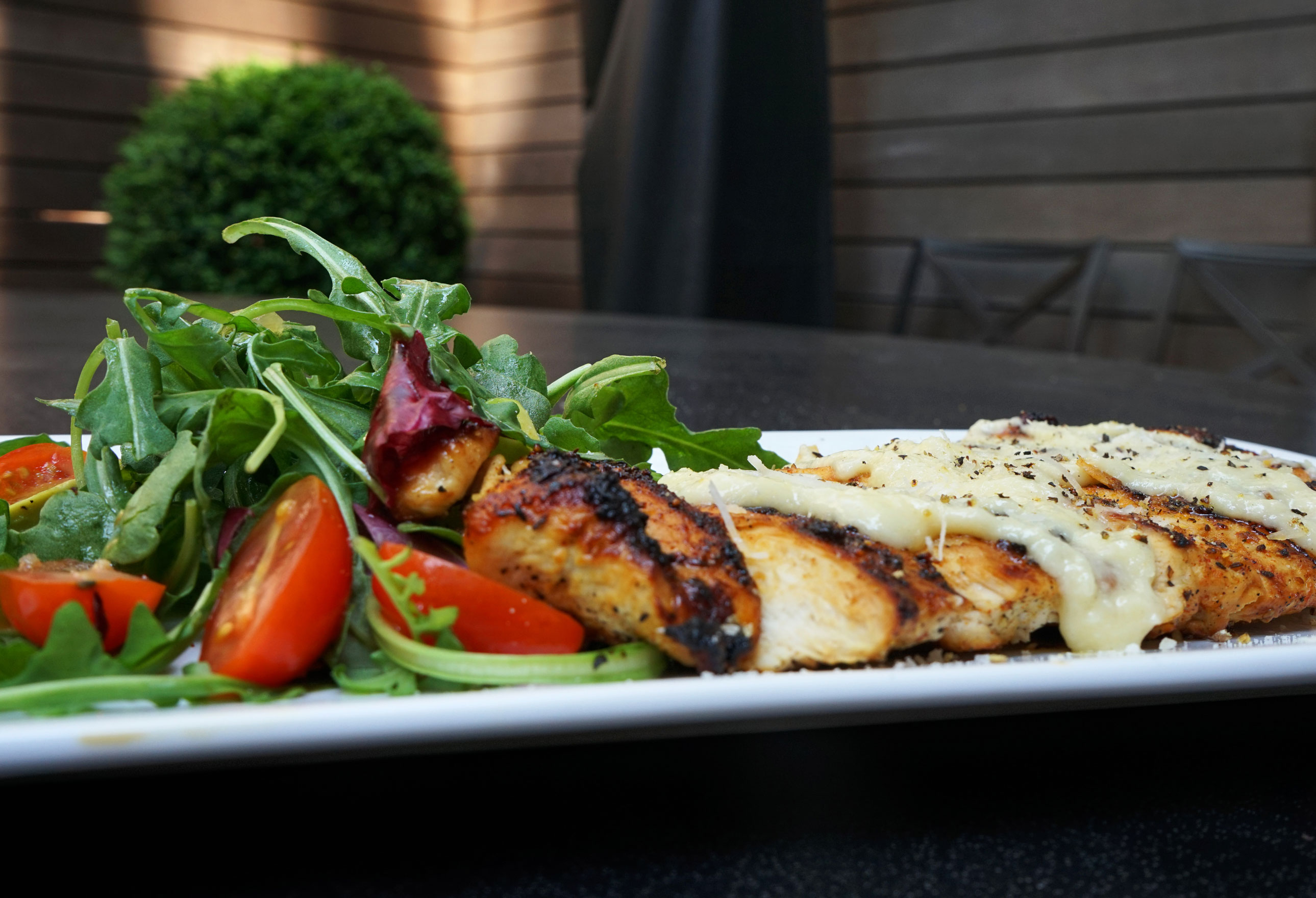 This is Chef Allen's debut on here – this blackened chicken recipe with a parmesan cream sauce is AMAZING! – He made it a few times last summer for friends and there was never a bite left! Thankfully summer has rolled around again & so has his love of cooking this meal! I am truly thankful as it is delicious! We hope you enjoy it as much as we do! It goes perfectly with a hot summer lunchtime!
Blackened Chicken with Parmesan Cream Sauce
2016-05-31 13:26:54
Serves 2
Ingredients
1 tbsp. paprika
1 tbsp. garlic powder
1 tbsp thyme
1 tsp. cayenne pepper
1 tsp. garlic salt
1 tsp salt
1 tsp. pepper
1 tsp. brown sugar
Melted butter (2 tbsp.)
For the Sauce
1 cup heavy cream
1 clove of garlic (crushed)
1 tbsp. butter
0.5 cup grated parmesan
1 tsp pepper
Instructions
Pre-heat griddle pan on medium/high
the spices in a shallow dish and mix together
Melt the butter in a operate shallow dish
Tenderize your chicken with a mallet to make 0.5 inch thick chicken breasts.
Lay the chicken in the dish with melted butter until fully covered.
Transfer the chicken into the spice dish and coat each breast in the spice mixture.
Place your chicken breasts onto hot griddle for 3.5 minutes each side.
Whilst this is cooking (and you have a timer on) - put the butter & garlic in a saucepan until butter starts to brown - pour in your cream & parmesan - let it simmer whilst stirring until it gets to your desired sauce consistency - season with pepper!
Take your chicken off the griddle and let rest on a board.
Prepare a salad of your choice (we like a mesclun/arugula blend with fresh cherry tomatoes & cucumbers)
Slice your chicken breasts diagonally and place on your plate - finish with a drizzle of your sauce & serve!
Notes
Always have extra sauce on the side - because you will want more!!
IVGreenhouse - Exploring Food http://www.ivgreenhouse.com/