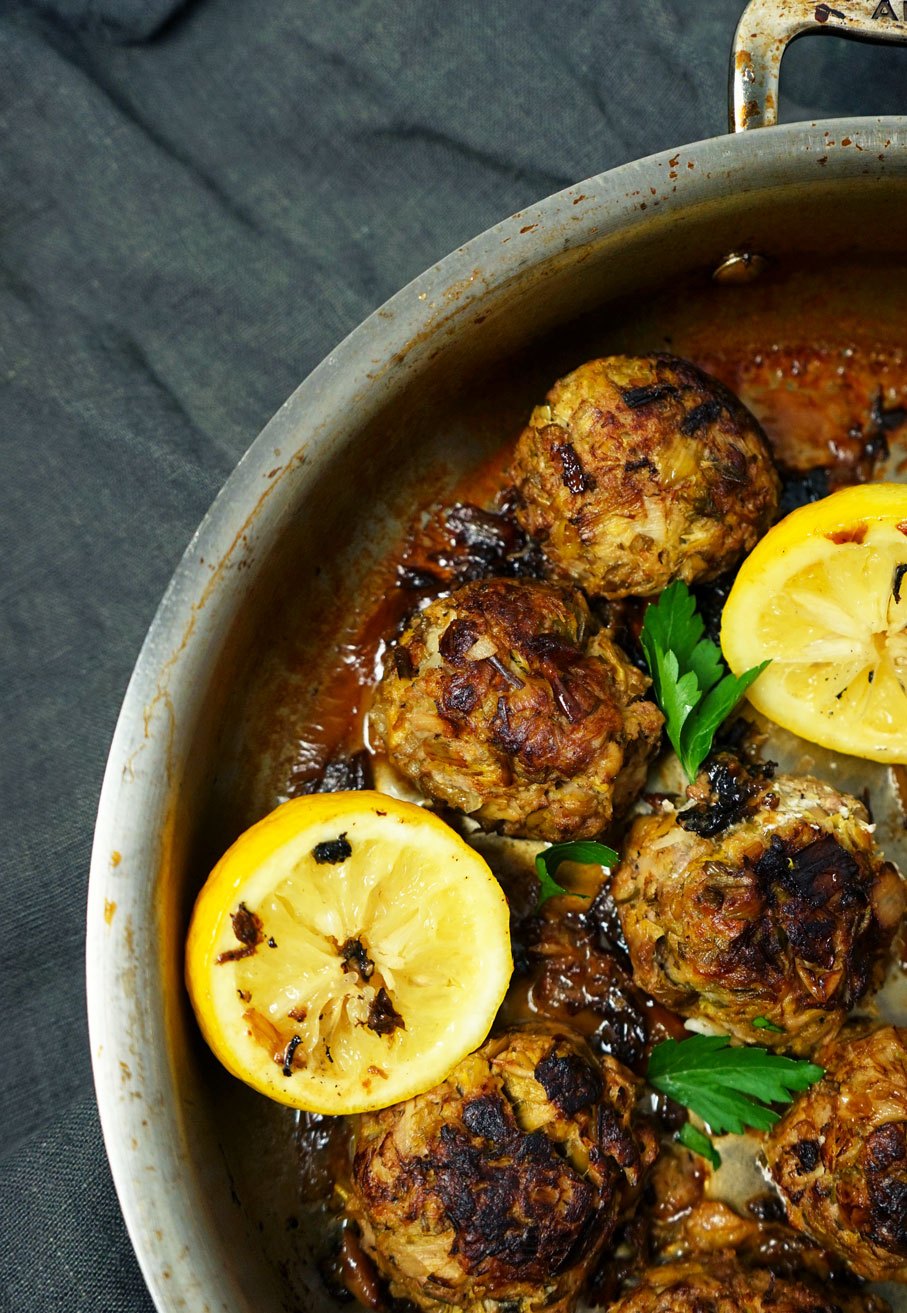 Happy Spring – Leeks are Back in Season! 💚
I LOVE LEEKS. I love that no matter where you purchase them, they look and feel like they've just been pulled from the ground. They are filthy vegetables and that adds to their charm in my opinion. It is almost therapeutic cleaning a leek. Slicing it in such a way and placing it into a colander for rinsing. When they are clean they almost sparkle!
I also just treated myself to a new recipe book. This is where the original recipe comes from which inspired this adapted version. I am sure you have all heard of Yotam Ottolenghi. He is an amazing chef and cookbook author. If you haven't, you should go check out his stuff asap! If you're on a vegetarian or majority plant based diet his books Plenty & Plenty More are amazing resources for recipes utilizing all sorts of weird and wonderful vegetables. (along with some traditional ones too!)
When skimming through the cookbook, which is his Jerusalem Recipe book. It is full of exciting recipes and travel stories from his time there. This recipe seemed to have everything I love in it and so therefore I had to try it as soon as I could. I tweaked a few of the quantities of ingredients to adhere to our needs for the evening and the finished result was just as delicious as I had hoped. This recipe makes approximately 20 meatballs, so you can half or double depending on your needs. They are so light and yet very filling – served with rice, greek yogurt & fresh parsley they transport you to another place and time entirely.
Due to Ottolenghi's love of all things vegetable – the leeks are able to play the hero of this dish, instead of traditionally the meat stealing that role. Another reason why I love the book & this recipe in particular.
We urge you to try these as an alternative to your regular meatballs and let us know what you think! 💚
[amd-zlrecipe-recipe:17]