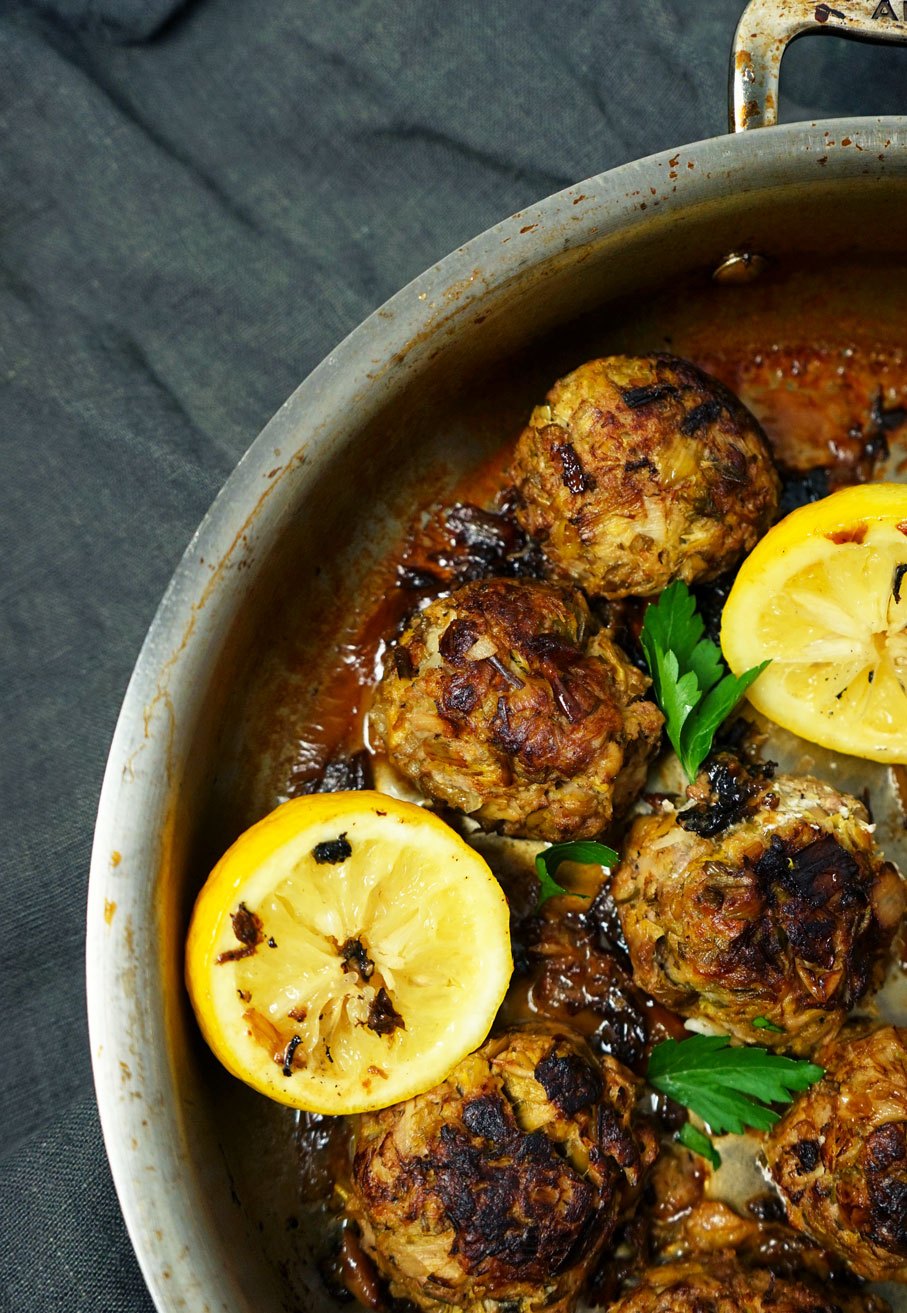 Happy Spring – Leeks are Back in Season! 💚
I LOVE LEEKS. I love that no matter where you purchase them, they look and feel like they've just been pulled from the ground. They are filthy vegetables and that adds to their charm in my opinion. It is almost therapeutic cleaning a leek. Slicing it in such a way and placing it into a colander for rinsing. When they are clean they almost sparkle!
I also just treated myself to a new recipe book. This is where the original recipe comes from which inspired this adapted version. I am sure you have all heard of Yotam Ottolenghi. He is an amazing chef and cookbook author. If you haven't, you should go check out his stuff asap! If you're on a vegetarian or majority plant based diet his books Plenty & Plenty More are amazing resources for recipes utilizing all sorts of weird and wonderful vegetables. (along with some traditional ones too!)
When skimming through the cookbook, which is his Jerusalem Recipe book. It is full of exciting recipes and travel stories from his time there. This recipe seemed to have everything I love in it and so therefore I had to try it as soon as I could. I tweaked a few of the quantities of ingredients to adhere to our needs for the evening and the finished result was just as delicious as I had hoped. This recipe makes approximately 20 meatballs, so you can half or double depending on your needs. They are so light and yet very filling – served with rice, greek yogurt & fresh parsley they transport you to another place and time entirely.
Due to Ottolenghi's love of all things vegetable – the leeks are able to play the hero of this dish, instead of traditionally the meat stealing that role. Another reason why I love the book & this recipe in particular.
We urge you to try these as an alternative to your regular meatballs and let us know what you think! 💚
Beef & Leek Meatballs with Lemon Sauce
2018-01-02 13:15:18
Serves 4
Ingredients
6 leeks (rinsed and sliced lengthwise and then into half inch half moon shapes)
1 lb. Ground beef
90g bread crumbs
2 eggs
sunflower oil
300ml chicken stock (or similar)
Juice of 2 lemons
To serve
7oz. Greek yogurt
A few sprigs of fresh parsley chopped
Salt & pepper
Instructions
Steam your leeks for 20 minutes until all are soft.
Let them cool slightly and place in your food processor and pulse a few times so that they are crossly shredded
Squeeze out any excess water with kitchen towel.
Place leeks in a large bowl and add beef, bread crumbs, eggs and a teaspoon of salt & pepper
Mix together until fully combined and then form into meatballs - I got 20 large ones.
Put these in the fridge for 30 minutes or so to help firm up
Heat approx. 3 tbsp. of oil in a large frying pan and place meatballs in - if you can't fit them all in, do it in two rounds.
Once they all have a nice sear - approx 8-10 minutes - turn the heat down and add chicken stock & lemon juice, sprinkle over another pinch of alt and pepper.
Cover the pan and let it simmer for 25 minutes, remove the lid and let it cook for another 5. At this point almost all the liquid will be cooked down. Remove from the heat ready to serve
Serve these meatballs with rice, a spoonful of greek yogurt and some chopped parsley!
IVGreenhouse - Exploring Food http://www.ivgreenhouse.com/