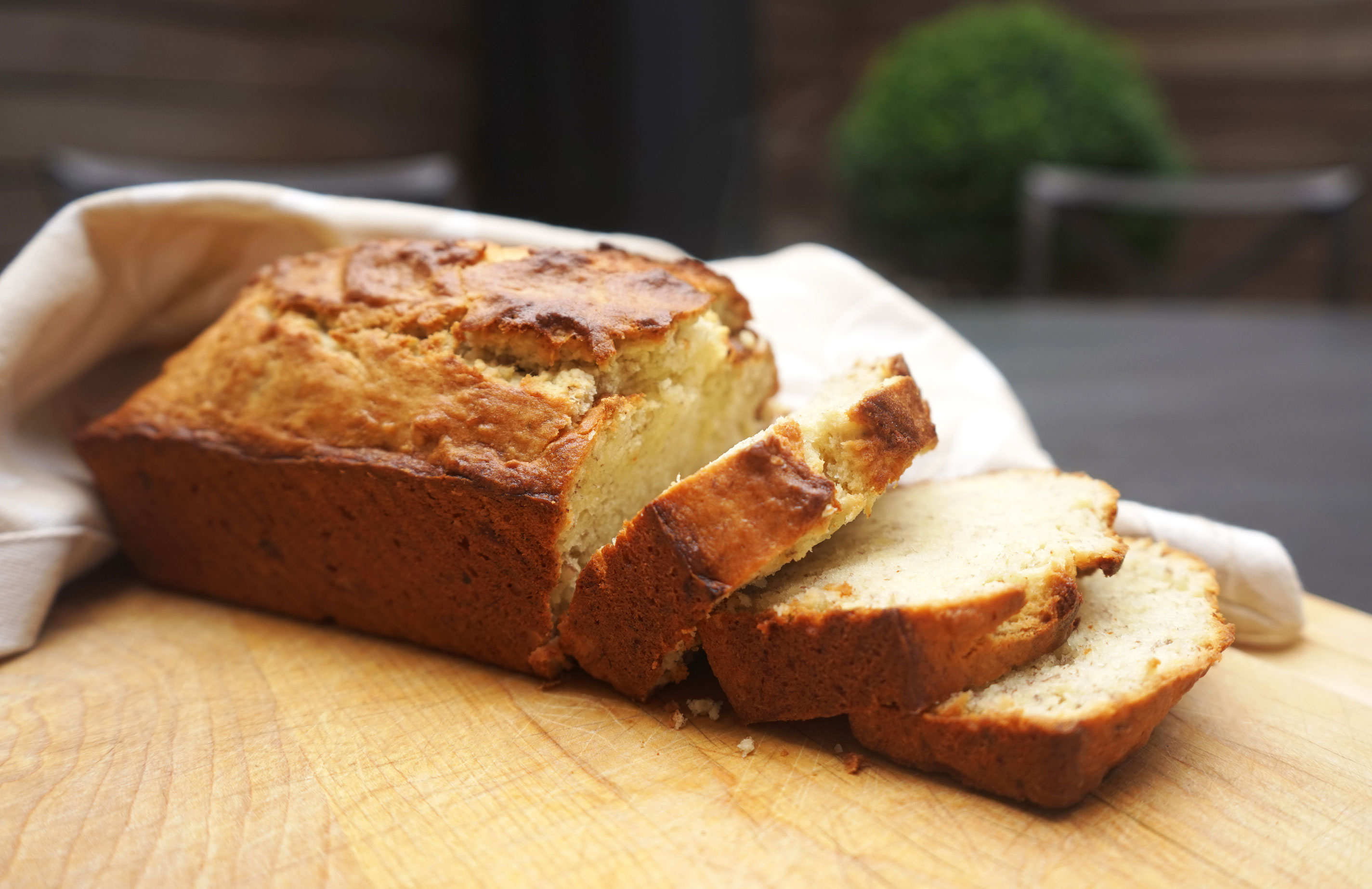 Do you always (like me) let a couple of bananas go bad without noticing? Well this is a recipe for you, a no-fail banana bread recipe – promise! Its deliciously crusty on the outside & equally fluffy and moist on the inside. I can tell you that every time I have made this for my family or friends it has disappeared before the afternoon is over! It can also double as a (very) cheeky breakfast item with some nut or fruit butter! It's the perfect homemade house warming gift also.
Enjoy & let me know what you think!
The Best Banana Bread
2016-07-19 17:00:43
Ingredients
4 bananas, mashed (the more ripe, the better!)
1 cup of sugar
0.5 cups of butter (or 1 stick)
2 eggs, beaten
1.5 cups flour
1 tsp baking soda
0.5 tsp salt
0.5 tsp Vanilla
Instructions
Preheat the oven to 350 F
Cream the butter & sugar together (I use a kitchen aid but you can do it by hand)
Add eggs & the crushed bananas and beat until well combined
Mix the flour, salt & baking soda together and then sift into the creamed mixture and fold in.
Add the vanilla extract and mix
Pour into a lightly greased (or non-stick) loaf tin
Bake in the oven for 60 Minutes.
Remove from the oven and let it cool on a wire rack for at least 10 mins before cutting into it and enjoying it warm!
IVGreenhouse - Exploring Food http://www.ivgreenhouse.com/