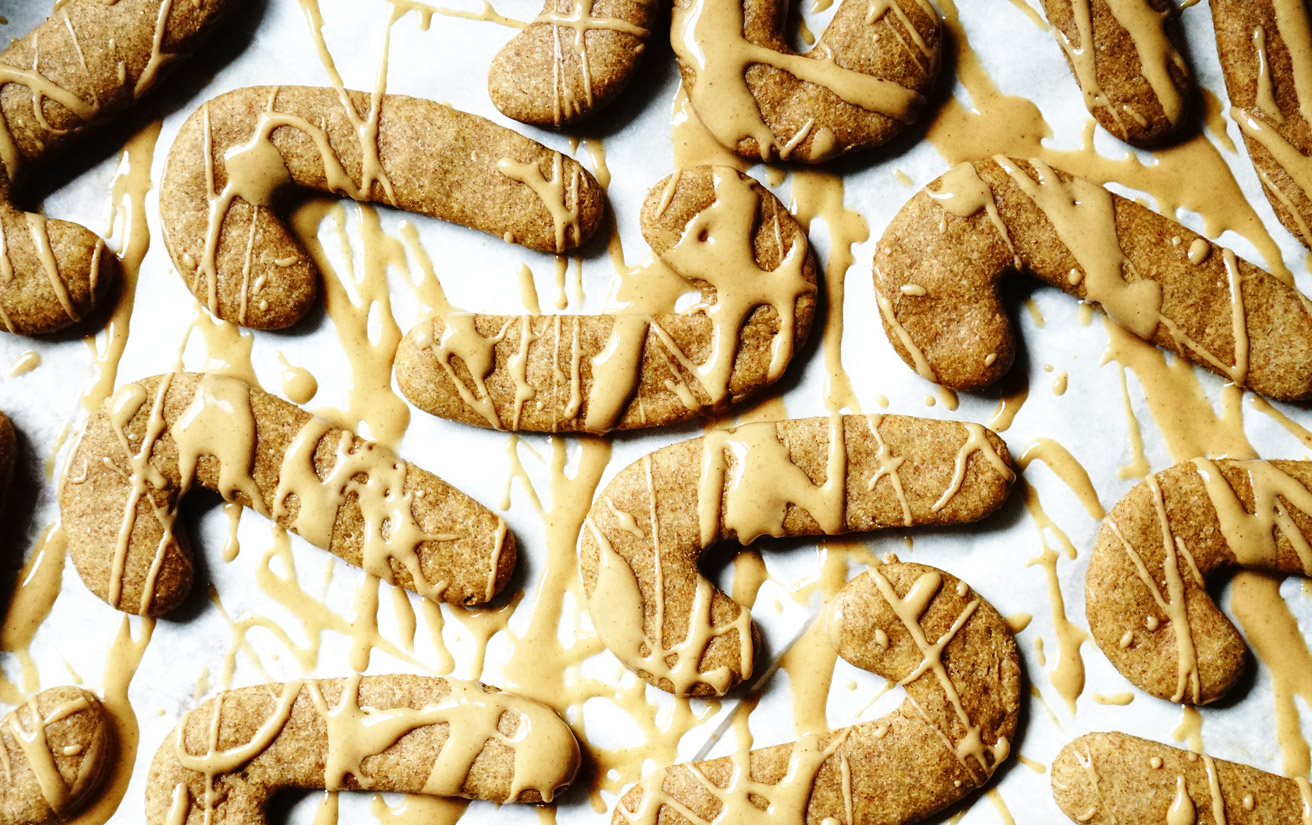 STOP! what you are doing and make these dog treats quick for your dog crazy family members! They'll never forget your thoughtfulness!
So, I was finally flipping through all my unread emails from the busy festive season here and came across an AMAZING post by the always wonderful Pinch of Yum blog…it was for these delicious (well thats what Julep & Pimms told me) Homemade Dog Treats which, just like Lindsay writes, I would never have thought to make, as I am not someone who regularly makes food for my pups even though I love them as if they were my own human children. I am officially entering into the Crazy Dog Lady life and I am not even upset about it!
I have always thought about making treats for the puppies, however all the recipes seem to have so many steps…this one was just perfect, 3 steps and a handful of ingredients later and you have puppy candy – Julep & Pimms were pawing the fridge door, the outside door .. anywhere I had biscuits cooling!
Then the moment of truth came, the taste test.
Having Labradors, they are usually pretty easily satisfied, but my goodness! These treats had them following my every move for about 4 hours after baking them.
I am so excited to give these to my family members in a couple of days as part of their fur babies Christmas presents! I got a little over excited and made large candy canes and also small bones out of the extra dough and both came out so great and chewy and delicious, the texture is just wonderful and that glaaaaaaze!
Peanut Butter & Bacon Glazed Dog Treats
2016-12-22 17:32:18
Ingredients
1 cup pumpkin puree (use fresh if you have it!)
0.5 cup of smooth peanut butter (We use the Natural, low sodium kind for the pups!)
2 eggs
0.25 plain oil (we used canola)
2.5 cups whole wheat flour
1 tsp. baking soda
For the Glaze
2.5 tbsp. melted bacon grease
0.25 cup smooth peanut butter
Instructions
Put all the wet ingredients into a bowl and stir or whisk until combined
Now add the dry ingredients and stir until a nice thick dough is formed
Place your mound of dough onto a floured surface and give it a few kneads with your hands, it should bounce back a little.
Roll it out with your rolling pin to about 0.25" thick
Now the fun part! Choose your cookie cutter! We used a regular candy cane cookie cutter for the large treats and we used a small bone (approx. one inch long) for the smaller ones.
Put in the oven at 350 F. 15 mins for the large ones and 10 mins for the small ones is perfect!
During this make your glaze - whisk together your melted bacon grease & peanut butter until smooth!
Get them out and drizzle on that glaze!
Try and let them cool before surprising your furry friend with the BEST. TREATS. EVER.
Notes
Keep them in the fridge to keep that glaze nice and solid!
Adapted from Homemade Dog Treats - Pinch of Yum
IVGreenhouse - Exploring Food http://www.ivgreenhouse.com/