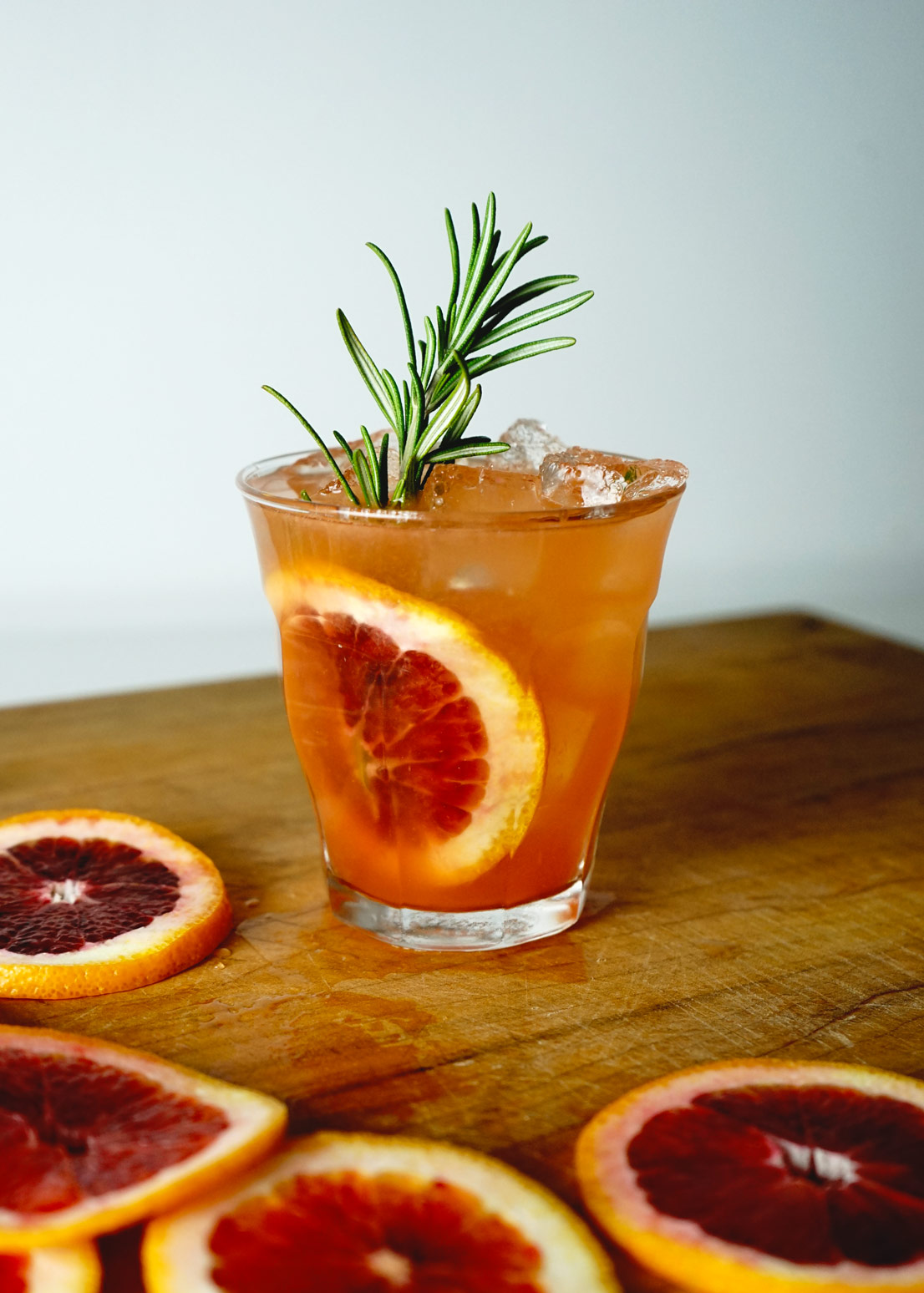 So, let me take a minute to explain this cocktails name! … Does anyone else have to sing…
'We're going this way, that way, forwards, backwards, over the Irish sea, a bottle of rum to warm my tum and thats the life for me!'
…Every time they put rum in a drink? No, just me…okay! Well there is some history behind it too, Sailor's used to be given a ration of Rum a day in the Royal Navy, this was said to make up for the terrible living conditions of the Sailors on board and some say an extra ration was also offered for exemplary service. Either way there is a great link between Rum and Sailors dating back 300 years or so.
So it was only natural this Rum and Blood Orange beverage be called 'A Sailor's Sunset'. Can you imagine the sunsets some sailors have seen and will see in their lifetime, I can only wonder how beautiful they are – being all the way out there with nothing to block the glorious light as you watch the day draw to a close.
This cocktail is simple and sweet (but not too sweet!) We found some gorgeous Blood oranges at Eataly this past weekend and we just had to get home to prepare some cocktails! The mix of Rum, Blood Orange and a hint of rosemary is a really delicious and light combination. This cocktail would also be great served in pitchers at a party – we think it could be a real crowd pleaser.
Let us know!!
A Sailor's Sunset
2017-01-15 17:07:31
Ingredients
2 oz. blood orange juice
1.5 oz. Mount Gay Rum (or similar)
Rosemary Sprig
Ice
To Garnish
Blood Orange Slice
Rosemary Sprig
Instructions
Put all ingredients into a shaker and add ice
Shake vigorously
Fill a rocks glass with ice and strain your cocktail over the top
Garnish with a slice of blood orange and a sprig of rosemary
Enjoy!
IVGreenhouse - Exploring Food http://www.ivgreenhouse.com/